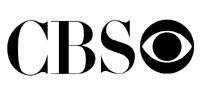 CBS Broadcasting Inc. (CBS) is a major American television network, which started as a radio network. The name is derived from the initials of the network's former name, Columbia Broadcasting System. The network is sometimes referred to as the "Eye Network" in reference to the shape of the company's logo. It has also been called the "Tiffany Network," which alludes to the perceived high quality of CBS programming during the tenure of its founder William S. Paley (1901–90). It can also refer to some of CBS's first demonstrations of color television, which were held in a former Tiffany & Co. building in New York City in 1950, thus earning it the name "Color broadcasting system" back when such a feat was innovative.
CBS and Hawaii Five-O
Edit
In recent years, BS has begun to revive the old version of Hawaii Five-O (1968 TV series) through releasing it online and on DVD to the general public.
Flash Streaming
Edit
CBS Interactive had presented the entire first season of the show online via Adobe Flash streaming media. As of September 2009, selected episodes are available at CBS.com. These are full-length episodes available free of charge, but with ads embedded into the stream of each episode.
CBS DVD (distributed by Paramount) has released the first seven seasons of Hawaii Five-0 on DVD. Seasons 2–7 contain episode promos by Jack Lord. The eighth season was released on March 16, 2010.
DVD Name
Ep #
Release Date
Additional Information
The First Season
24
March 6, 2007

Original pilot
Retrospective

The Second Season
24
July 31, 2007

Episode entitled "Bored She Hung Herself" not included in set but it is mentioned.

The Third Season
24
January 22, 2008
The Fourth Season
24
June 10, 2008
The Fifth Season
24
November 18, 2008
The Sixth Season
24
April 21, 2009
The Seventh Season
24
October 20, 2009
The Eighth Season
24
March 16, 2010
The Ninth Season
24
August 3, 2010
The Tenth Season
24
The Eleventh Season
22
The Twelfth Season
20