Welcome to

The Encyclopedia Dedicated to Hawaii Five-O
Currently we have 856 articles, and 3,805 files dedicated to the Original and the News series.
Warning: This Wiki contains unmarked spoilers!
This wiki is under construction, any help is very much appreciated.
CHARACTERS
Who Do You Want to Appear in Season 8?
---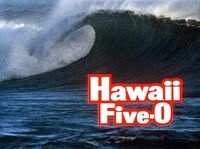 Hawaii Five-O is an American television series produced by CBS Productions, and set in Hawaii. The show originally aired for twelve seasons from 1968 to 1980, and continued in reruns. The show features a fictional state police unit run by Detective Steve McGarrett, played by actor Jack Lord in the original series, and Alex O'Loughlin in the modern remake. The modern remake started airing in 2010, using the original character names and theme music.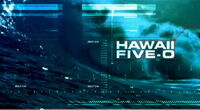 The original theme music composed by Morton Stevens became especially popular.

Most fans remember the common episode-ending line, which was usually some variation of McGarrett instructing his subordinate to "Book 'em, Danno" sometimes specifying a charge such as "murder one."





---
Hawaii Five-0 Promo (1968)

---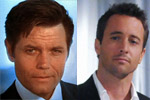 Steve McGarrett—
McGarrett relocated to Hawaii in 1961 ("Murder is a Taxing Affair"). At some time prior to 1968, Governor Paul Jameson hired McGarrett to command Hawaii Five-O, the state police ("Goodnight, Baby, Time to Die!"), on the recommendation of Commander Walter Stuart, a Navy Intelligence prosecutor who would later serve as Hawaii's attorney general ("Yesterday Died, and Tomorrow Won't Be Born"). Jameson considered this appointment as one of the smartest decisions he had ever made in office ("Samurai"). When McGarrett left Navy Intelligence, his old friend Ron Nicholson filled his post ("FOB Honolulu").

Read more...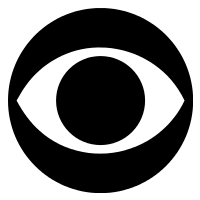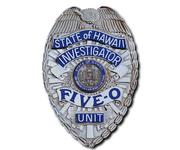 Seasons

1968
Trailer
Gallery
---
Hawaii Five-0

---
Loading RSS data...
Refresh
·
Read more...

---
Create blog post
Hawaii Five-O has always had asians as its main characters.  Without Kono and Kelly, Hawaii Five-O will not be the same.  They are my favorite stars on the show.  As a long time fan for Hawaii Five-O…

Read more >





Hey there!

Did your community participate in our Battle of the Fantasy Foods last year? Our 4th annual battle is coming up in a few weeks, and we want YOUR favorite fictional foods to participate!

Clic…

Read more >
See more >
Ad blocker interference detected!
Wikia is a free-to-use site that makes money from advertising. We have a modified experience for viewers using ad blockers

Wikia is not accessible if you've made further modifications. Remove the custom ad blocker rule(s) and the page will load as expected.