Oia'i'o (Trust) is the 24th episode of Season 1 in the remake version of Hawaii Five-0.
Laura Hills, Governor Pat Jameson's assistant is killed in a car bomb, prompting the team to investigate while Steve soon discovers a disturbing connection between Jameson and Wo Fat, a discovery that also threatens the future of the H50 team....
Lieutenant Chin Ho Kelly receives an offer to re-join the Honolulu Police Department but chooses to turn it down.
As he leaves, he sees some officers bringing in some burnt money that Victor Hesse burned during Hana 'a'a Makehewa (episode).
Meanwhile, Detective Danny Williams rekindles his relationship with his ex-wife, Rachel Edwards.
Tragedy later strikes when Laura Hills, the Governor's assistant is killed by a car bomb. Steve and Danny investigate and discover that she was the one sending Steve clues in regards to the spark plug box.
Their search also sees a key being produced, a key that could open a desk in the Governor's mansion.
They also find fingerprints belonging to Steve himself which has the team believing that someone is working on framing him for something.
They get a suspect who they believe can testify against Wo Fat but the transport is later attacked and the suspect is killed, leading Steve to believe that Governor Pat Jameson herself is directly involved.
Steve breaks into the Governor's mansion and hopes to get evidence that shows Jameson knew that Hills was sending Steve the information.
At H50 Headquarters, HPD officers arrive to arrest Steve for Hills's death, forcing Steve to flee.
Steve enlists the help of the team's C.I, Kamekona Tupuola and gets a gun from Kamekona.
At night, Steve breaks into the Mansion again and forces Jameson to confess to Hills's murder, only for Steve to get tasered by Wo Fat.
As he helplessly watches, Steve witnesses Wo Fat kill Jameson with Steve's SIG-Sauer before Wo Fat. A while later, Chin, now a Detective with HPD once again arrests Steve.
Officer Kono Kalakaua is also arrested for stealing the $10 million from the forfeiture locker which means that with recent events, the Hawaii Five-0 Task Force is no more.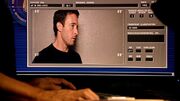 Marks the final appearance of Governor Pat Jameson.
According to Steve's police report he; Resisted Arrest, Assaulted a Police Officer, but did not injure any.
Series Regulars
Edit
Recurring Cast
Edit
Other Cast
Edit
| Name | Portrayed by | Role |
| --- | --- | --- |
| Dale O'Reilly | Val Lauren | A man who appears in the episode. |
| Gary O'Reilly | Shane Seggar | A man who appears in the episode. |
Related Pages
Edit