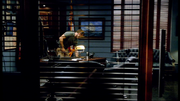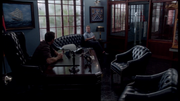 Steve's Office is a little office area in the Hawaii Five-0 Buildings and it's also where Commander Steve McGarret, the leader of the Hawaii Five-0 Task Force.
The office has a big desk where Steve does his work and usually an extra couch for visitors or if Steve is staying over. There's also the U.S and State of Hawaii flags there as well as a single glass cabinet containing model ships.
Ad blocker interference detected!
Wikia is a free-to-use site that makes money from advertising. We have a modified experience for viewers using ad blockers

Wikia is not accessible if you've made further modifications. Remove the custom ad blocker rule(s) and the page will load as expected.