Vanessa Diaz Waincroft is the mother to Sara Diaz and the partner of Gabriel Waincroft. She is murdered in Season 6 episode 23 in her home. Her daughter Sara was not home when this happened and it was later discovered that her daughter is Chin Ho Kelly's niece.
Vanessa Diaz Waincroft
Biographical Information
Current Location:
Hawaii
Interests:
Gabriel Waincroft
Family:
Malia Waincroft (sister in-law)

Chin Ho Kelly (brother in-law) Maria Morales (sister) Jorge Morales (brother in-law)

Children:
Sara Diaz Waincroft
Physical Description
Status:
Deceased
Episode Count:
1
Character Information
First appearance:
Pilina Koko S6E23
Portrayed by:
Michelle Jubilee Gonzalez

GALLERY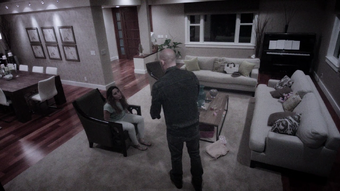 Ad blocker interference detected!
Wikia is a free-to-use site that makes money from advertising. We have a modified experience for viewers using ad blockers

Wikia is not accessible if you've made further modifications. Remove the custom ad blocker rule(s) and the page will load as expected.